Reinsurance firm funds training for social services sector
Reinsurance firm funds training for social services sector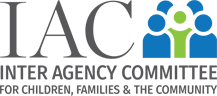 A global reinsurance firm has boosted a charity with a $25,000 donation to help fund vital training programmes.
SiriusPoint has handed over the cash to the Inter Agency Committee for Children, Families and the Community, an umbrella body for social services organisations.
The cash will be used to help more than 70 social services staff to attend the Compassionate Care series of training sessions.
Nicola Paugh, the IAC's executive director, said: "SiriusPoint stepped in at a critical time for professional mental health after the Covid-19 pandemic led to increased demand."
She highlighted that member agencies had reported a 200 per cent increase in hardship need requests, a 170 per cent jump in demand for family support, a 66 per cent increase for food aid and a 35 per cent rise in for domestic violence support.
Ms Paugh added that Covid-19 furloughs or redundancies had meant social services workers were "stretched to capacity" and had suffered major stress "often without the training budgets to access useful tools to cope".
She said the Compassionate Care programme would involve training in racial and social justice, LGBT sensitivity, and personal development for youth workers, as well as "healing-centred engagement".
Ms Paugh added the donation means the cost of the training would be 80 per cent subsidised.
Mark Nash, the chairman of SiriusPoint's charitable donations committee, said: "SiriusPoint appreciates the role that IAC plays in providing training and development, advocating for the third sector, and fostering collaboration through networking and relationship building.
"As the practitioners in Bermuda's social and helping agencies rise to the challenges of meeting the increased needs brought about by the pandemic, it is important that they continue to receive support for their own mental wellbeing and that of their clients."
He added: "SiriusPoint is committed to supporting diversity, equity and inclusion, both within our businesses and the communities in which we operate.
"We are excited to see the slate of trainings expanded in 2022 to include sessions focusing on racial and social justice and meeting the needs of the LGBTQ+ community."
Mr Nash highlighted that almost half of the IAC's membership had no budget for staff training and development and that SiriusPoint was pleased to be able to step in to fill the gap and "strengthen the entire third sector, particularly those working with children and families".
For more information on the IAC, to become a member or register to attend the Compassionate Care series, visit www.iacbermuda.org or e-mail programmes@iac.bm.